Millennials on the Move: RVP Shakeel Cooper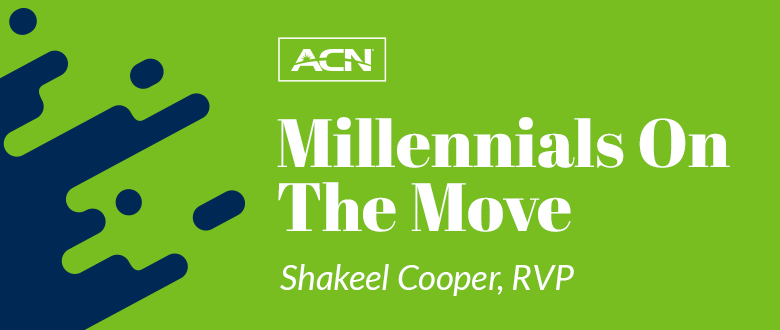 All-in approach from Day 1 helps Shakeel Cooper rise to RVP
By Eli Pacheco
If you happened to stop in for a burger at a Baltimore Applebee's in 2013 … you might have met one of ACN's rising stars.
That's where Shakeel Cooper was then, waiting tables. Waiting for a better way. He was a student on a degree path he knew wasn't right for him, but grinding it out nonetheless.
That's when Shakeel's friend introduced him to ACN IBO Adam Roop. Ten days later, Shakeel attended a regional event and left his apron behind.
"I've been all in for ACN from that moment," says Shakeel, at 24, one of ACN's youngest Regional Vice Presidents. Meeting ACN leaders Aaron and Chanelle Burt showed Shakeel a world of opportunity.
Perhaps their meeting was by chance, or perhaps it was meant to be all along.
Shakeel's family emigrated from Trinidad when he was 9. Little did he know until their paths crossed many years later that Aaron Burt just happened to teach fifth grade at Shakeel's elementary school - right down the hall from Shakeel's classroom.
Shakeel left a strong impression when they met in ACN.
"He seemed to be very excited and willing to learn," Aaron says.
"They were inspiring," Shakeel says of the Burts. "I was going to school for communications, to work in radio. I wanted to be an entrepreneur, but had no one who had the knowledge to teach me."
Shakeel hosted his first PBR the day after his first regional training.
"It was exciting," Shakeel says. It didn't take long for him to find business partners. Seeing quick results spurred Shakeel. He listened to Aaron Burt. He earned a fast start bonus and launched his business at hyperspeed.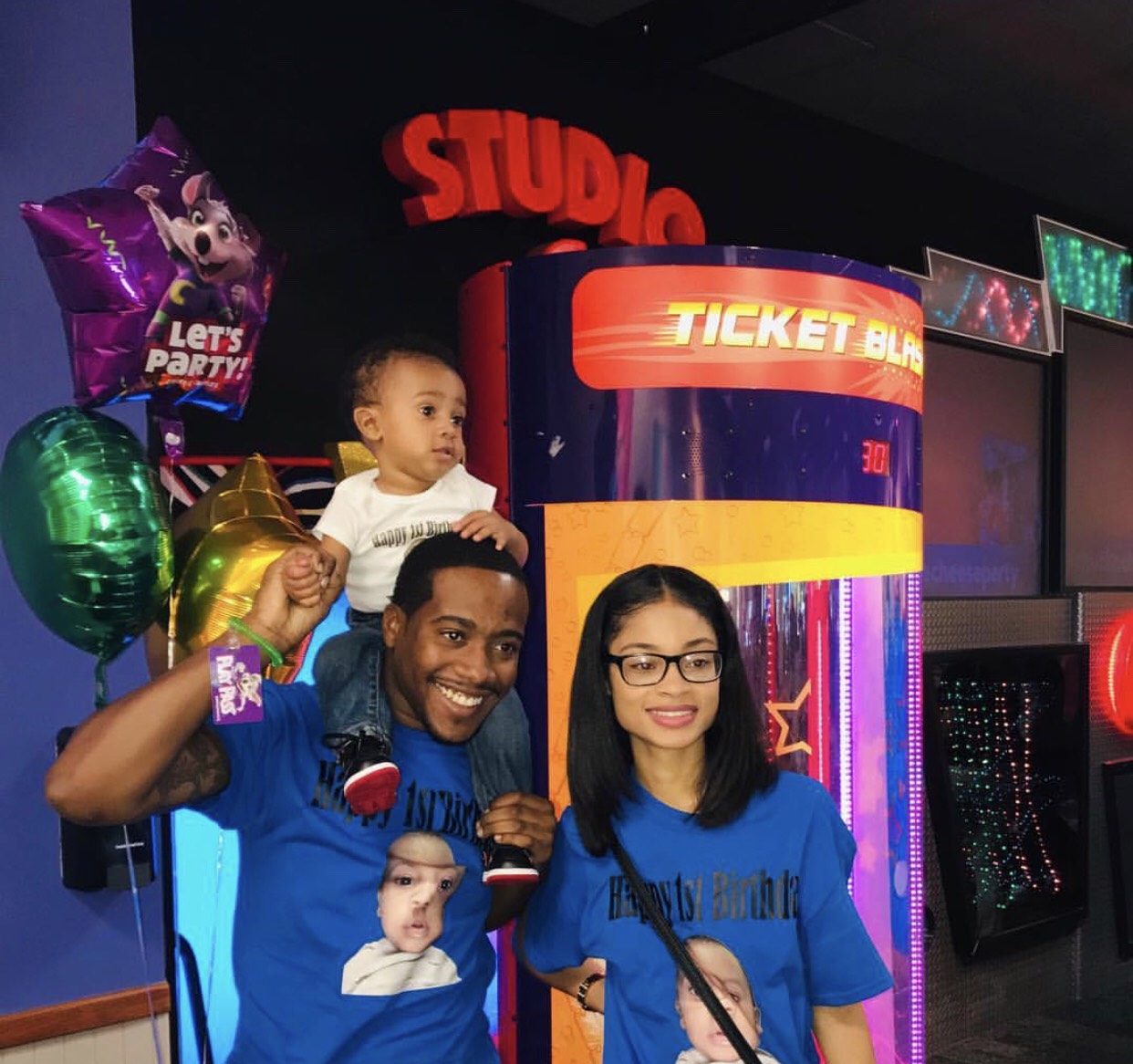 'So much passion and belief'
Devonne Richardson sat in the crowd - crowd is an exaggeration - of an early Shakeel Cooper PBR. "He wasn't that good," Devonne recalls. She also remembers being the only person in attendance.
"But he had so much passion and belief in what he was saying, and the information made sense," she says. His influence helped Devonne reach Regional Director on Team Wolfpack - the ACN organization Shakeel created.
Small victories reinforced his belief in the ACN system. "Never," Shakeel says, "not for one day, not even 1%, have I not believed in it." That got a test when two of his closest friends left his team.
It left Team Wolfpack in shambles. In typical Shakeel fashion, he picked up the pieces and ran with what he had left. Then another disaster struck. Thieves took most of Shakeel's possessions out of storage as he fought to rebuild.
"I had to move in with my parents," Shakeel says. "The average person might have given up. When you're struggling, you make emotional decisions. I kept pushing through the up and downs. When I made RVP, I didn't even have a car."
Shakeel reconstructed his team and rose to the top. He poured what he earned into his business - for events, travel, and day-to-day necessities. He remembered washing cars at age 13, working as a lifeguard and taking that serving job. "I've always worked hard," he said.
Belief in himself became critical. "Lots of times, the masses won't accept you," Shakeel says. "Not everyone will agree with what you're doing."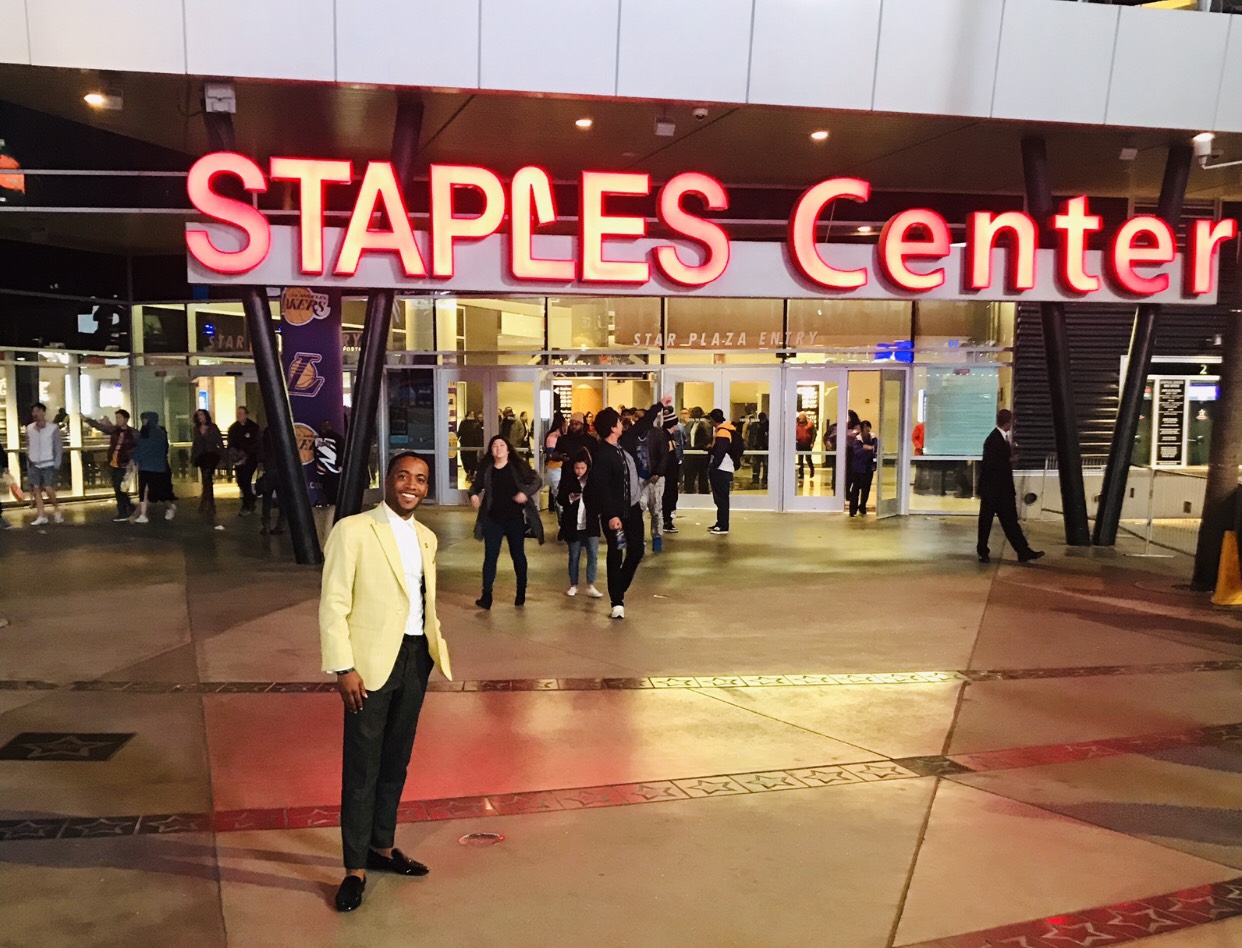 'Still genuine, caring'
Shakeel Cooper has grown up. He's part of that diverse set of entrepreneurs he met at his first training. With role models and triumphs, Shakeel said he went from boy to man.
"He is coachable, consistent, and committed," Aaron says. "His greatest trait is his passion to help others win."
With Team Wolfpack back at full strength, Devonne says Shakeel isn't much different from the man she met when she joined ACN. But there have been improvements.
"He's more mature in how he handles business," she says. "He's more professional but he is still genuine, caring. Every day, he tells me how great I am and will be in ACN, and how we can do anything."
Shakeel and girlfriend Garecia Brisco have a son, Wolf. The setbacks didn't mean doom afterall. He sees disappointments as necessary for his success.
"I had to go through that journey to make it on stage," Shakeel says. "I went through a lot in those four years. Now, I'm having to do ACN for my son and my family."
That confident kid on Aaron Burt's team kept himself coachable. Kept setting goals. Kept scheduling PBRs, doing whatever it took to build his business. IBOs worldwide noticed.
"I had 20,000 messages on Facebook," Shakeel says. "They said things like, 'thanks for inspiring me.' Once I saw that I felt like I wanted to be an example."
His mentor expresses lofty projections for Shakeel.
"I believe he will build one of the biggest organizations ACN has ever seen," Aaron says.
'Life will test you - you have to keep going'
Watch Shakeel Cooper's promotion video. Everything you've read here today shows in his face as he rises to RVP. Shakeel has something special at ACN. He feels like others his age could follow suit.
"If you quit, you'll never know," he says to those starting out. "You'll never get to where you're trying to go. Life will test you. You have to keep going. Motivate yourself. You can't wait for others to do it for you."
Shakeel says it comes down to three factors:
SELF BELIEF
"You have to know you can do it. One day you'll get to your goals."
SELF MOTIVATION
"Don't wait for someone else to come along to push you."
PERSISTENCE
"When things are hard, keep pressing. Don't give up."
Shakeel had to shift his mindset and environment to grow. He had to go from serving food to serving a purpose.
"I found a home," Shakeel says. "I found a coach. I've been working hard ever since, for five years and a few months. It was the perfect opportunity for someone like me."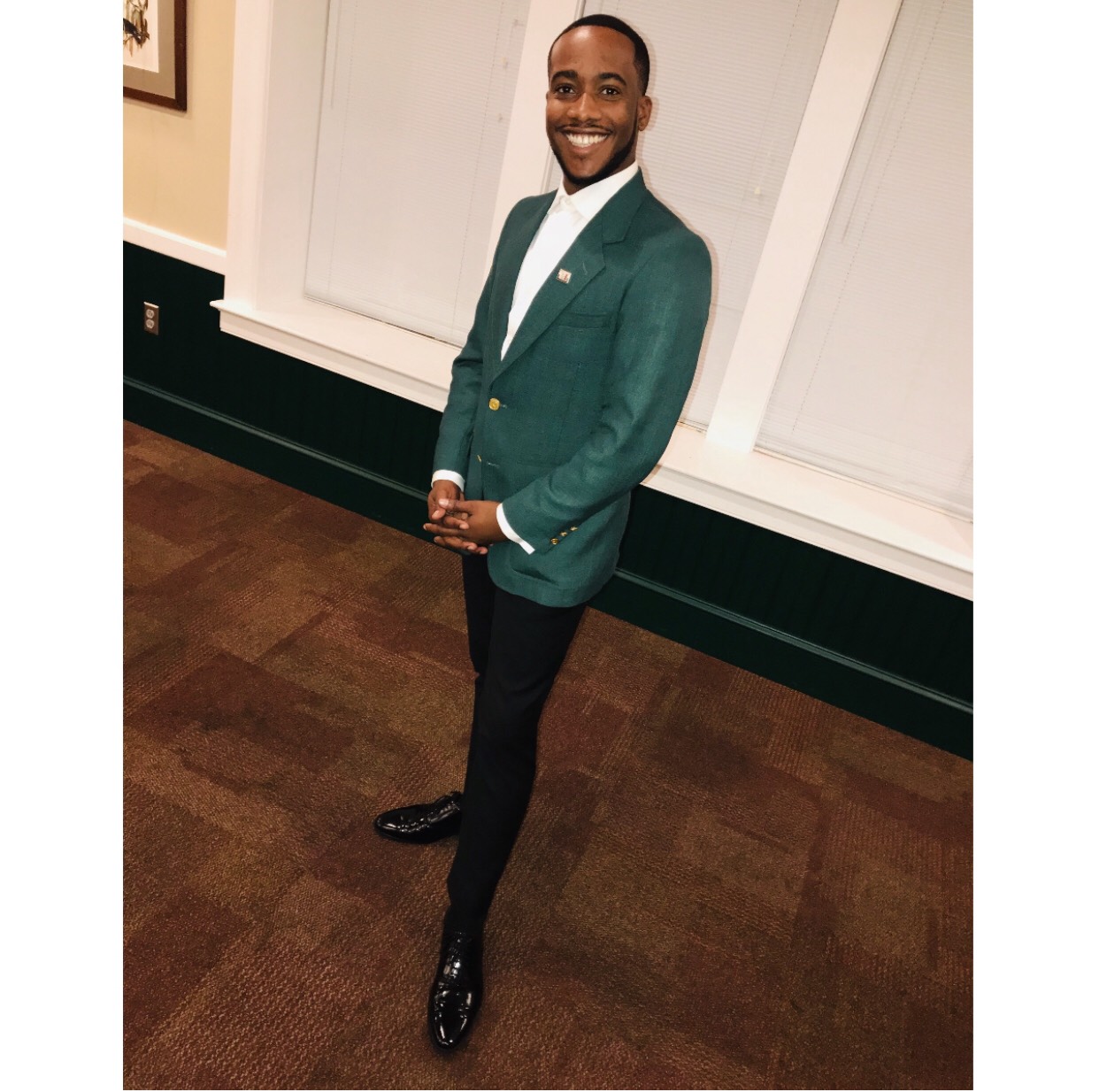 RVPs and SVPs (including Circle of Champions members) earn annual income achieved by fewer than 1% of ACN IBOs. Their success stories and earnings are extraordinary and not typical. Earnings as an ACN IBO are based solely upon the successful sale of products to customers and their usage of those products. Individuals will incur expenses in operating their ACN business, such as the sign-up fee and renewal fee, as well as other possible operating expenses. As with any business, earnings and success at ACN are not guaranteed but depend primarily on the individual's commitment, persistence and effort. Individuals may not earn income and may lose money as an IBO.
---
Share this:
---
---