Get them while they're hot: ACN has taken over SUCCESS From Home Magazine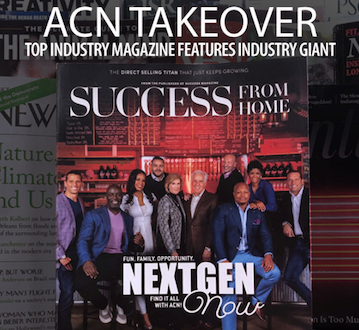 It's tough to find a better pairing than this: ACN and SUCCESS From Home magazine.
Once again this spring, ACN was invited to take over SUCCESS From Home magazine, cover to cover. (Speaking of the cover - you're going to love the 2019 editions!) SUCCESS From Home magazine continues to provide an invaluable, tangible tool for you and your business.
SUCCESS From Home Magazine, appearing on newsstands nationwide, features your favorite directing sell company in April - ACN!
When we say takeover, we mean it: 80% of SUCCESS From Home magazine for April 2019 features the ACN story. That includes leaders, rising stars, history, updates and a look into the future for you and future IBOs with ACN.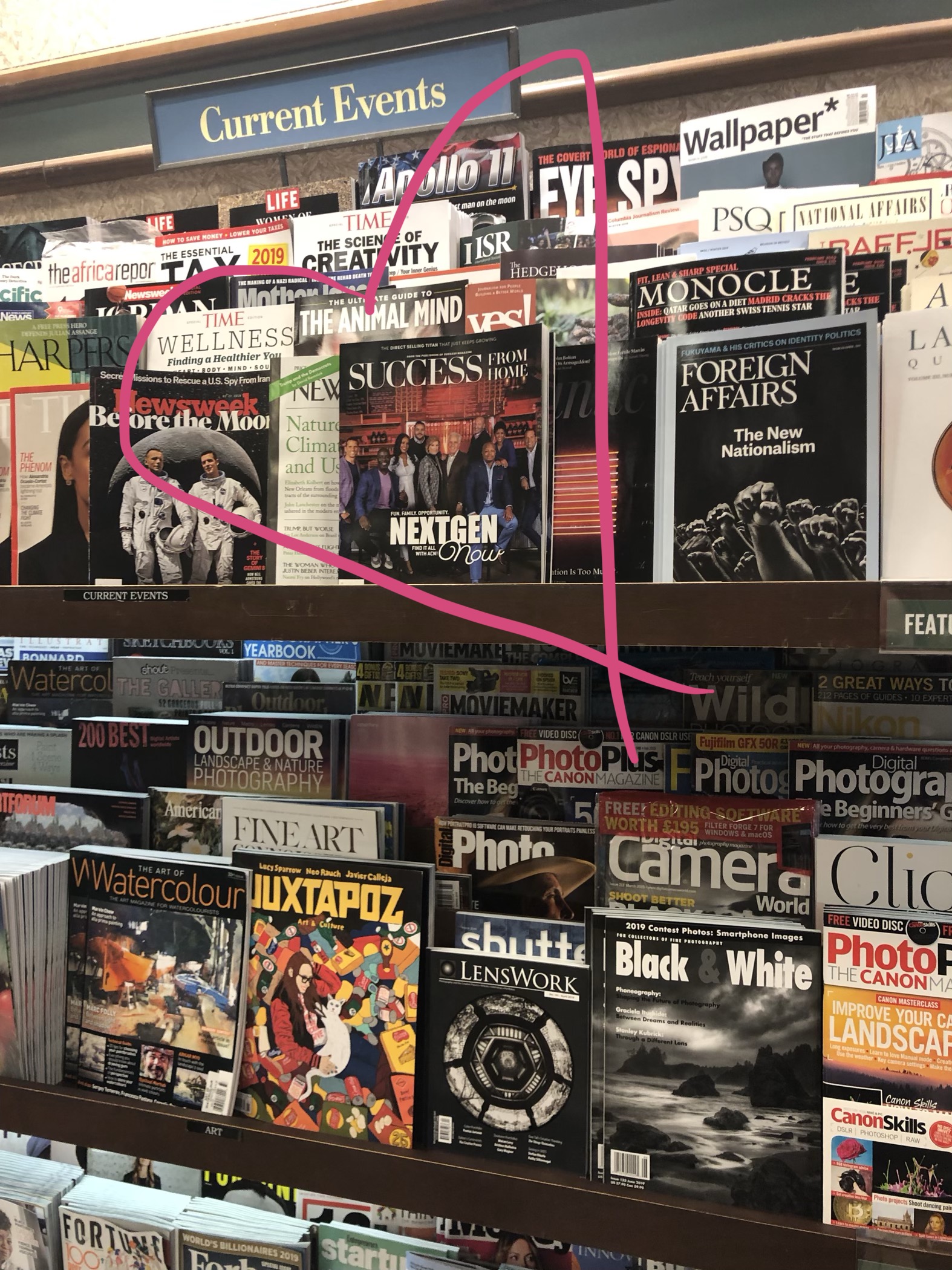 Here's what you get in those 100 pages:
ORIENTATION
What does the ACN Opportunity look like worldwide? Check it out here.
INSPIRATION
From every region ACN serves, read stories of success from top leaders.
REFLECTION
Check out the 26-year timeline for ACN breakthroughs - and see highlights for #ACNNextGen.
INTRODUCTION
Meet IDSeal - ACN's new identity-theft protection service - and the rest of the product suite.
VISION
Stories and photographs that capture ACN's path, ethics and future.
INNOVATION
It's the magazine that lives up to its name, with strong design and compelling content.
What's the big deal about ACN in SUCCESS From Home magazine?
As you seek to edify yourself and your trainers at home meetings, SUCCESS From Home magazine serves as a powerful tool. To show your prospects your trainers' feature in the magazine - or your own! - solidifies the reputation ACN has forged as a business leader.
Keep them in your bag, your car and your home.
Take them everywhere. Especially at home meetings, it's an influential component for the ACN Opportunity as a whole. It's also a valuable asset for you. We highly suggest you get to know top producers in ACN by reading their inspirational stories!
Get your copies today.

Order your bundles of magazines today - click here!
---
Share this:
---
---